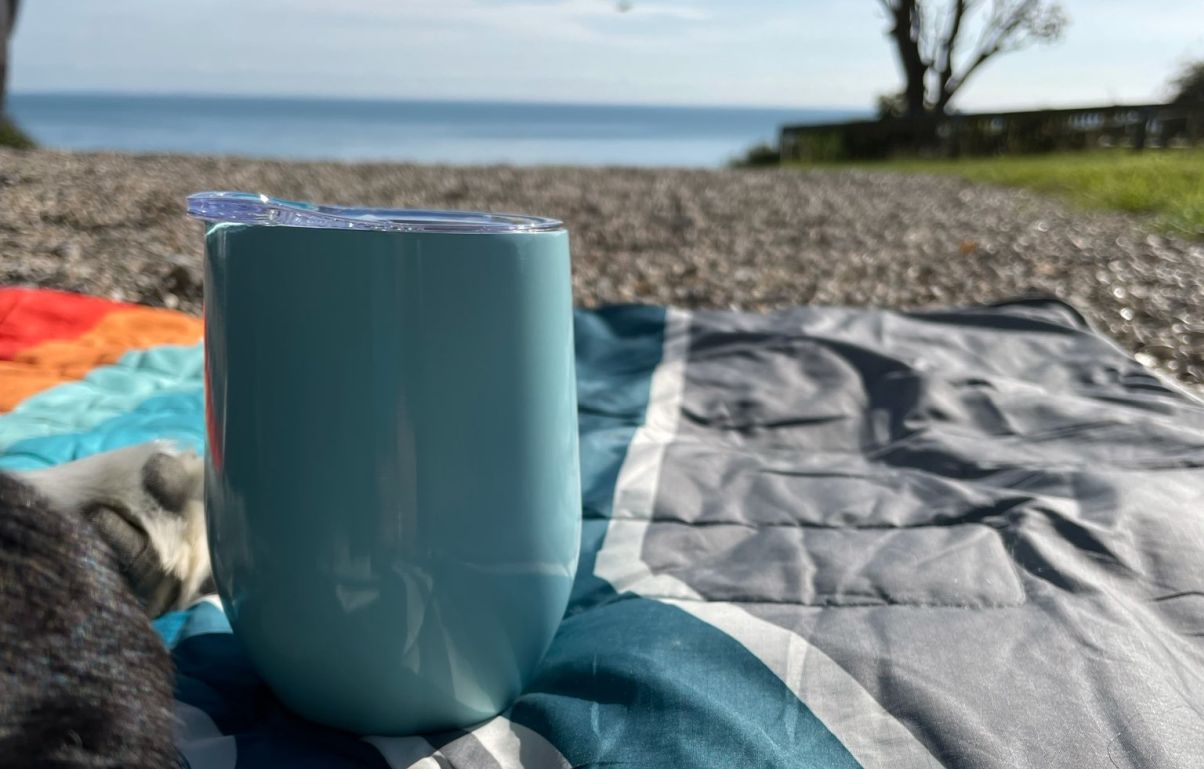 As someone who loves their hot drinks and follows a plant based lifestyle, I am always thinking of new ways to incorporate the best flavours, especially over the winter months. The hot drinks I make are quick, convenient and completely transferrable to a flask too!
Whenever I am feeling cold, grabbing a hot drink helps warm my entire body and makes me feel more productive throughout my day (especially when the heating isn't on)!
Top ten warming winter drinks:
Hot Cardamom & Cacao
This has to be one of my all-time favourites! It is both delicious and warming, helping give a little boost whatever the weather! All you need is:
Raw Cacao Powder (I use Organic)
Cardamom Powder
Cinnamon
Cashew Nuts (a handful for creaminess)
100ml of Soya Milk
Once you have all the ingredients, simply add to a blended and blitz together! Then heat over a pan for about 5 minutes until warmed through!
Energizing Pick Me Up Mocha
I feel like you can never go wrong with a mocha! It is a great little pick me up and tastes amazing too! When making mine at home, I simply use:
Vegan Hot Chocolate Mix (can buy these from your local wholefood store)
1 Teaspoon of Coffee, I use Gold Roast for the best flavour!
1 Cup of Hot Plant Based Milk
Coconut Milk latte
As someone who loves plant based milk, I have always adored coconut milk! It is light and creamy, perfect in any coffee recipe. To make this delicious latte recipe, all you need is:
1 Teaspoon of Coffee
1 Teaspoon of Agave Syrup
1 Teaspoon of Cinnamon
1 Cup of Hot Coconut Milk
Begin by brewing your coffee, agave and cinnamon with some hot water. Mix this altogether until in paste form. Once this is done, simply froth or heat your milk. Personally, I love frothy milk so create. Once the milk is ready add to the paste and serve!
Vanilla Macha Latte
An antioxidant powerhouse and great for concentration, matcha is another wonderful pick me up! It is great for calming the mind, boosts metabolism and prevents disease in the body! All you need to make this drink is:
Matcha Green Tea Powder (can be found in wholefood stores or online)
Vanilla Syrup (I use sugar free)
1 Cup of Hot Plant Based Milk
Simply combine the matcha powder with some boiled water, try not to use too much water, just enough to make a paste. Add a couple of drops of the vanilla syrup to the paste to add some sweetness. Then you can steam or froth your milk, I put mine in the microwave for about 1-2 minutes. Combine altogether and voila your drink is served!
Warming Chai Tea
Another wonderful drink for those winter moments is definitely Chai Tea! It is aromatic, warming and spicy sweet! All you need is:
Chai Teabags (use one for the actual drink)
Cinnamon Stick
½ Teaspoon of Ground Nutmeg
1 Cup of Plant Based Milk
For traditional brewing use one teabag and add to a pan of milk. Bring to the boil and allow to simmer away for 5 minutes! Once ready, add the cinnamon and nutmeg then brew for a further 2 minutes!
Sweet Earl Grey Winter Tea
This is a delicious tea for the afternoon! It is sweet and aromatic, perfect to brighten up those cold winter moments. Here are the ingredients:
Earl Grey Teabags (use one for each drink)
1 Teaspoon of Agave Syrup or Honey
Dash of Warm Plant Based Milk
Simply brew the teabag and agave in some hot water for about 2-3 minutes, then add a dash of warm milk to the mix! A great drink to add some heat to your body!
Homemade Mint Tea
Mint tea is a refreshing drink to help boost your immune system and aid with digestion! It's strong flavours makes it light and delicious. All you need is:
Fresh Mint Leaves ( around 15-20 is recommended)
Drizzle of Honey or Lemon
2 Cups of Boiling Water
Boil the water and then add the leaves to the pan. Turn off the heat and allow to steep for around 10 minutes. Strain the leaves out and serve with a drizzle of honey or lemon!
Fresh lemon & Ginger Tea
This drink is zingy and warming, a perfect infusion of flavours. Lemon and ginger tea is great for relieving headaches, inflammation and muscle soreness! So why not try it? Here are the ingredients:
1 Lemon
1 Piece of Ginger
2 Teaspoons of Honey
Cup of Boiling Water
Cut the lemon and ginger into thin slices and add to a cup! Boil your water and simply add this to the cup. Leave this to brew for a few minutes then add in the honey and enjoy!
Sweet & Creamy Honey Milk Tea
This drink combines the tastiness of black tea, plant based milk and sweet honey all into one. It is great served warm to add some heat into your body! The ingredients are:
Black Teabag
1-2 Teaspoons of Honey or Maple Syrup
½ Cup of Plant Based Milk (Soya Milk or Oat is great for creaminess)
Begin by brewing the black teabag with boiling water, leave this to brew for a few minutes. Heat your milk either on the hob or in the microwave for a couple of minutes. Remove the teabag from the cup and stir in the honey. Once this has been done, add the warm milk into the mix! There you go, a warming winter drink is served!
Bedtime Chamomile Tea
Chamomile tea is proven to help improve sleep quality and promote digestive health. It is a nice warming drink, perfect for any cosy evening in. All you need is:
2 Teaspoons of Chamomile Flowers (or a chamomile teabag)
2 Teaspoons of honey (if you would like the drink to be sweeter)
1 Cup of Boiling Water
Boil the water and add to the chamomile flowers or teabag. Remove the leaves or teabag using a mesh sieve. Stir in the honey and even a squeeze of lemon for some extra flavour. Serve when ready!
These are just a few of the many drinks you can make at home over the winter period! I recommend taking your time to really enjoy making them, slowing down and feeling present! By playing around with different flavours, you can find a drink that really works with you and your body! I hope these are useful and can't wait to see your creations!
By @beingwithmeg