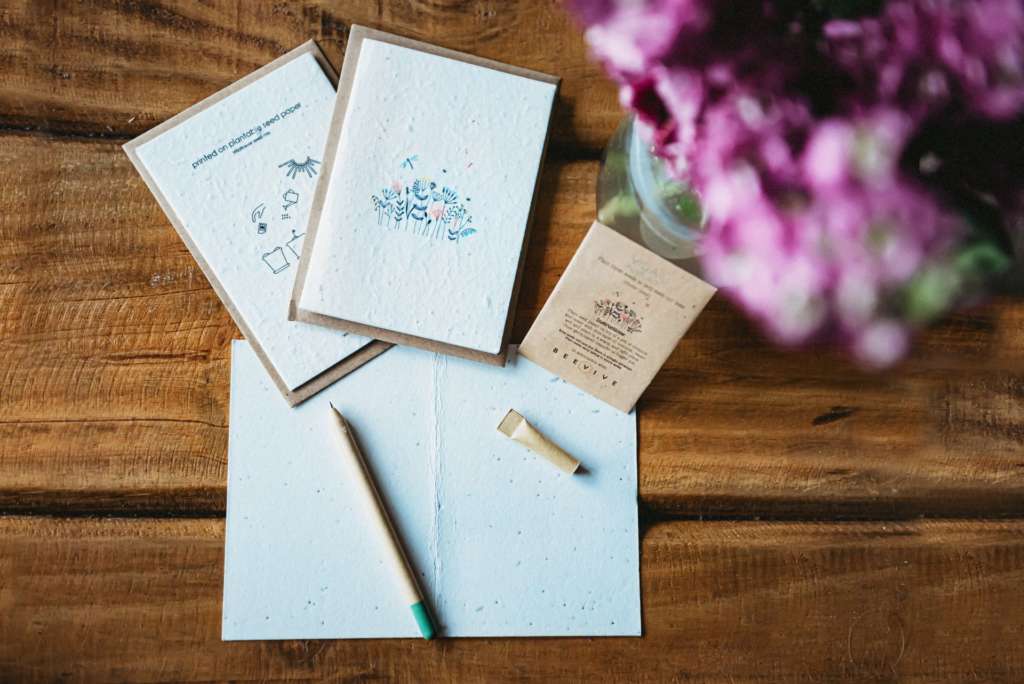 Grow flowers and make a difference with plantable seed paper cards
Our beautiful cards will not only put a smile on someone's face hearing from you, but you are also sending some "flowers".
Our Paper is 100% biodegradable and offers a sustainable option for Eco-Friendly greeting cards. Each card comes with an envelope made from 100% recycled paper.
Our plantable greeting cards are made from recycled paper and embedded with various types of seeds.
After the card has been gifted the whole card can be planted. With just a bit of water, light and love grow into beautiful wildflowers or herbs.
Plantable cards - how to!
Give a card that won't just be thrown away, but re-used to create something beautiful.
Our seed paper is produced by mixing recycled paper pulp with seeds and pressing the mixture into a shape.
To grow the paper just place in a pot with compost, water well and make sure the paper is kept moist at all times. Do not let it dry out as this will reduce the chance of growth. Keep the pot somewhere light and warm. Once the seeds start to germinate you will see small shoots, when they become large enough you can transfer them to your garden.
The Eco Friendly Gift Card
Whether sending cards for Christmas, Birthdays, or Anniversaries we have an amazing collection of designs to choose from. The best bit? You'll be making an eco friendly gifting purchase.
Seed card material is completely unique. It's biodegradable and breaks down naturally, preventing any chemicals from entering the soil. The paper is embedded with wildflower, herb or even Christmas tree seeds, so when your loved one plants the card it will grow into beautiful wildflowers, herbs or even a Norway Spruce!
By giving a seed card you are not only making a loved one's day but you're helping the environment.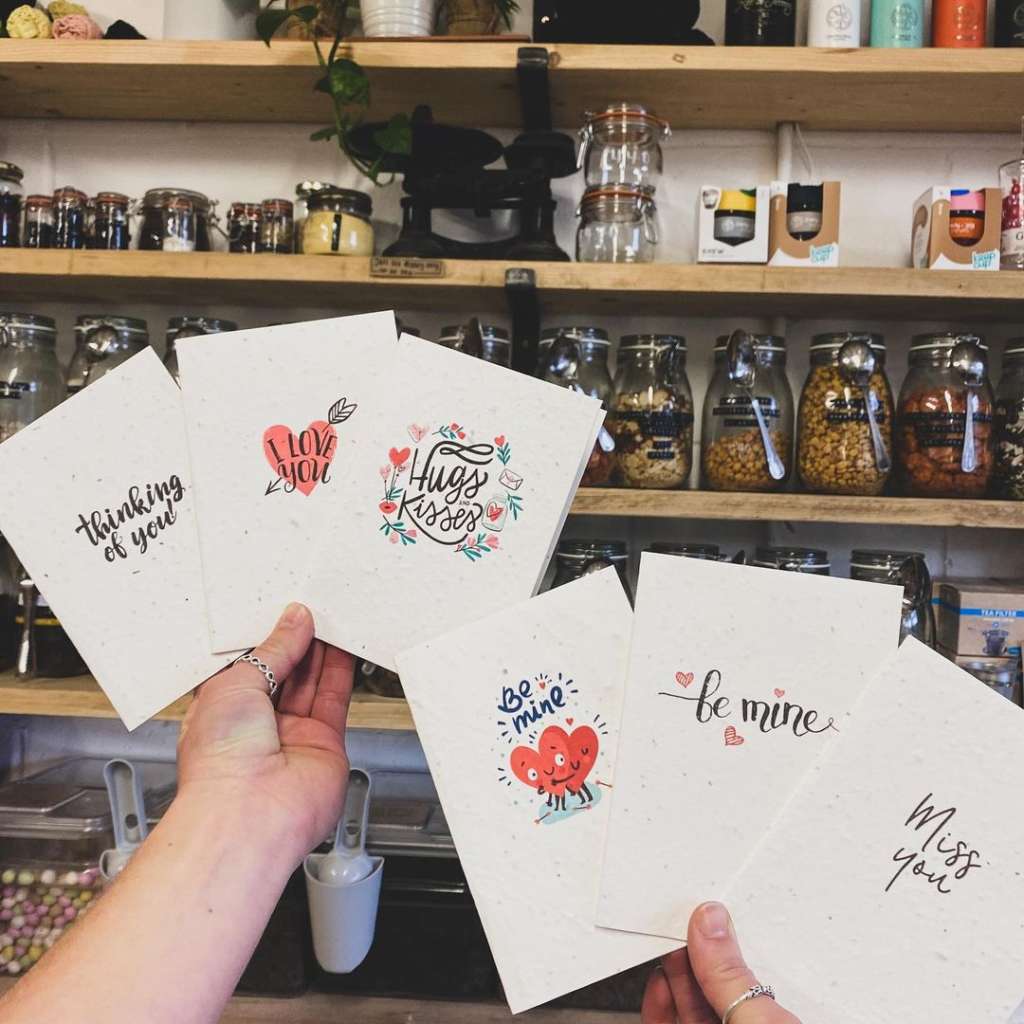 How to Plant Your Seed Paper Card
Shop The Range of Seed Paper Cards