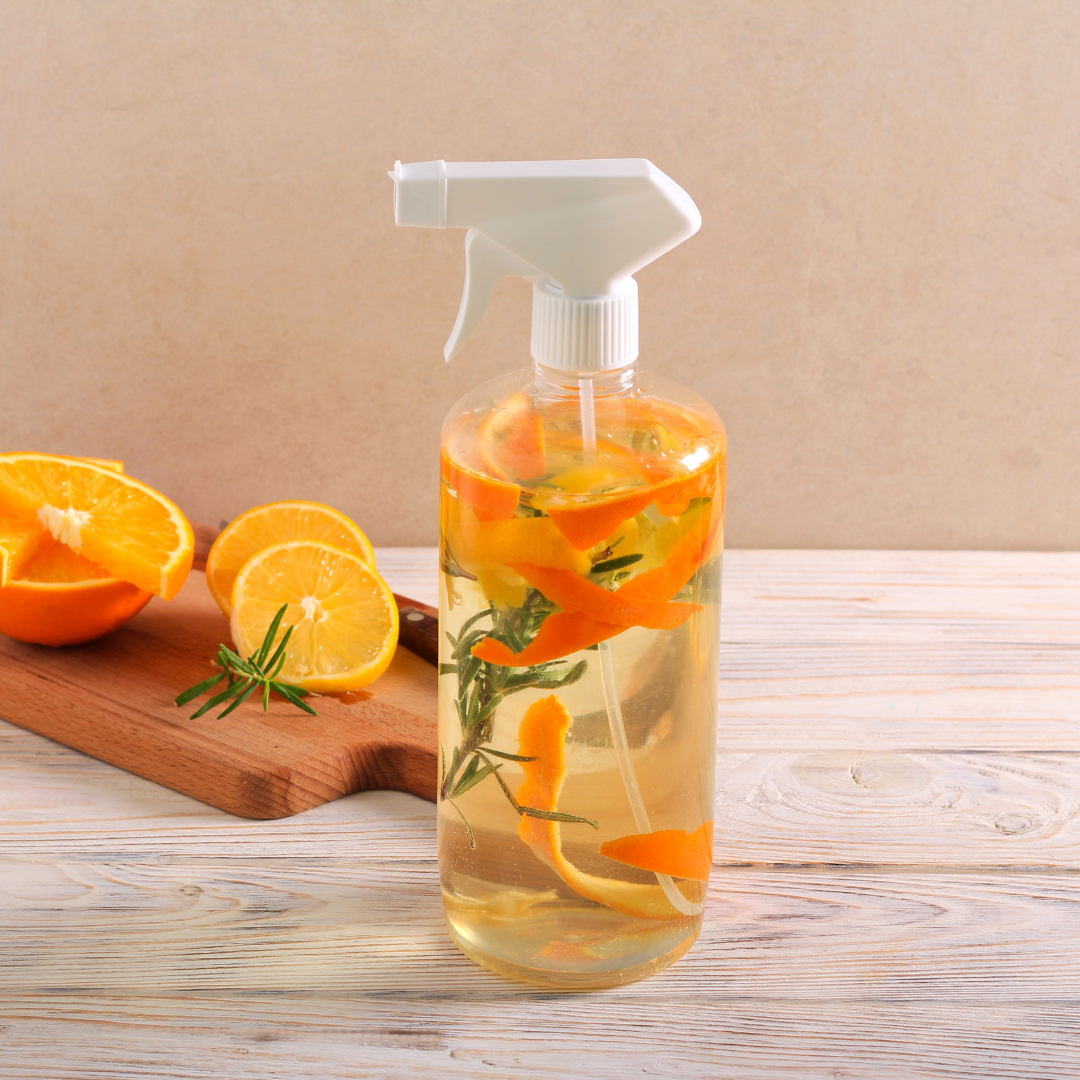 Surface Spray
You will need:
1 x Recyclable/Reusable spray bottle
Organice Lavendar Essential Oil
Organic Tea Tree Essential Oil
Organic Lemon Essential Oil
Instructions:
Simply add 15 – 20 drops of each oil into your bottle and top up with water. You can add 100% alcohol to increase antibacterial properties*
*please be aware it is not clinically proven that homemade surface sprays made with essential oils have antibacterial properties. This may increase by adding alcohol, vinegar or antibacterial washing up liquid. We found the above recipe when used with the 100% organic cotton scrubbing cloth works well at removing stubborn stains and dirt from kitchen surfaces and left ceramic hobs gleaming.
Body Exfoliator
You will need:
1 x Recyclable or Glass Bottle/ Container
Olive Oil/ Jojoba Oil
Granulated Sugar
Essential Oil of Your Choice
Instructions:
Simply pour the oil of your choice into the container, add a few drops of essential oil and gradually add the sugar whilst shaking the mixture vigorously every now and then. Depending on the consistency you wish to achieve, add more or less sugar.
*Content on our website is provided for general informational purposes and should not be considered medical advice. Recipes are not intended to diagnose, treat, cure or prevent any disease.
Comments and feedback about product effectiveness are based on customer, staff and family opinions.
VIDA natural is not liable for any individual reaction to any particular ingredient. If you have a specific allergy or sensitivity, do not use ingredients that may trigger a reaction. An allergy patch test is recommended if there is any doubt or history of skin reactions. Discontinue use if a reaction occurs.
Please consult a healthcare provider if you have any questions about a particular health condition.
Information on this website has not been evaluated or approved by the Food & Drug Administration.