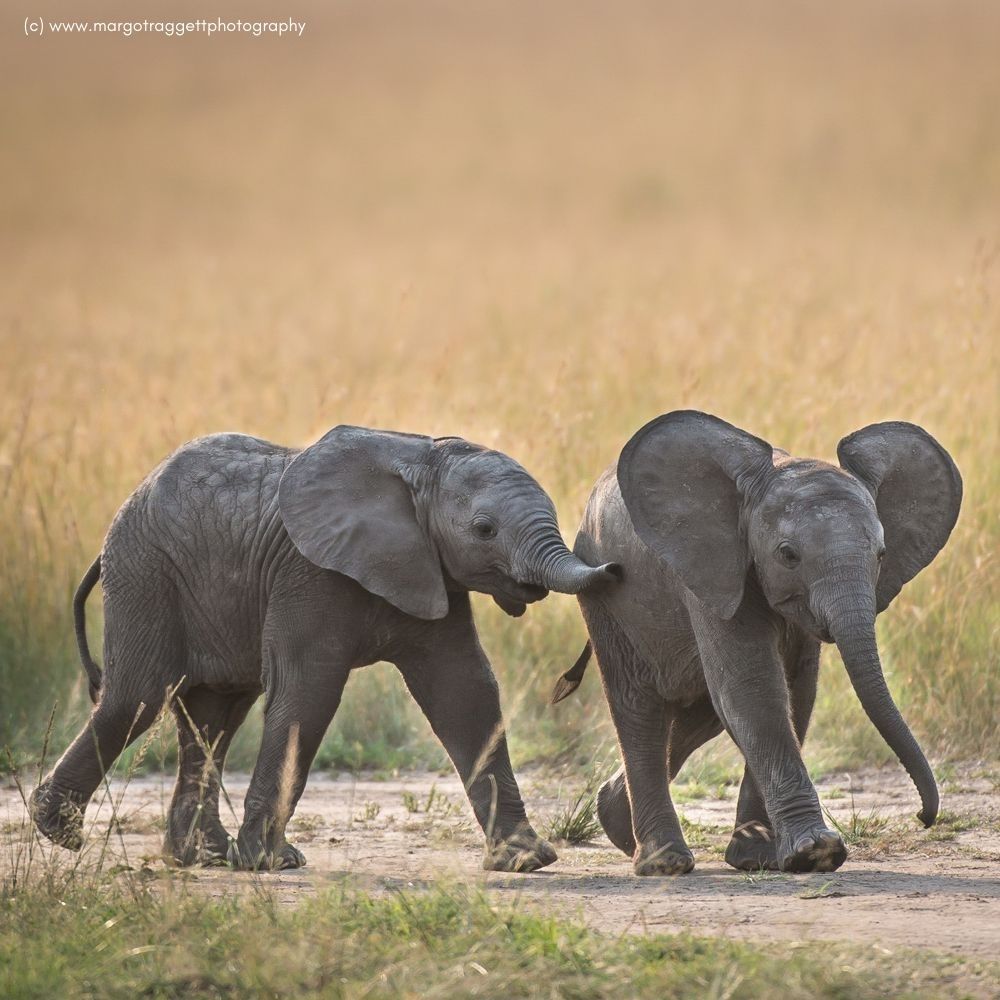 World Elephant Day
To celebrate World Elephant Day on 12th August we've teamed up with Born Free to bring you this Elephant themed interactive quiz, and the chance to win an amazing prize bundle!
Elephant interactive quiz!
Do you really know elephants? Sure, they have four legs, a trunk that's amazingly versatile and wow, they are big! But we bet you can't answer all of these questions. Try to remember each answer as you go to wow your teachers and friends. Of course, you can take the quiz as many times as you like. 
And the best bit about completing this quiz? Each person that enters will win an invite to the Born Free Foundations online lunch and learn event.
You can find our elephant quiz here.
Elephant Prize Giveaway
Love elephants? You'll adore this prize!
Our designer Dani Edmunds has created two wonderful elephant colouring in sheets – you can download our design for 6 and under here and download our design for 14 and under here.
Once you have coloured, enhanced and doodled your Elephant send it back to us at [email protected]  by 22nd August.
When all of our entries are in our panel of judges, who will include our artist Dani, Vida Natural founder Sally and the Born Free team, will decide on three lucky winners in each age range.
The Prizes!
🐘 All winners will receive one year's Born Free Elephant Adoption – Not only will you be providing invaluable care for your elephant, but you will also receive a great gift pack, soft toy and the Born Free Adopt magazine twice a year.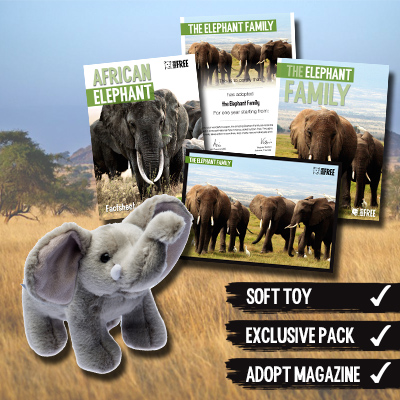 🐘 Your final creation will be printed and made into your very own design of Vida Natural elephant dung paper cards – 1st prize will get 20 cards, second prize 10 cards and third prize 6 cards.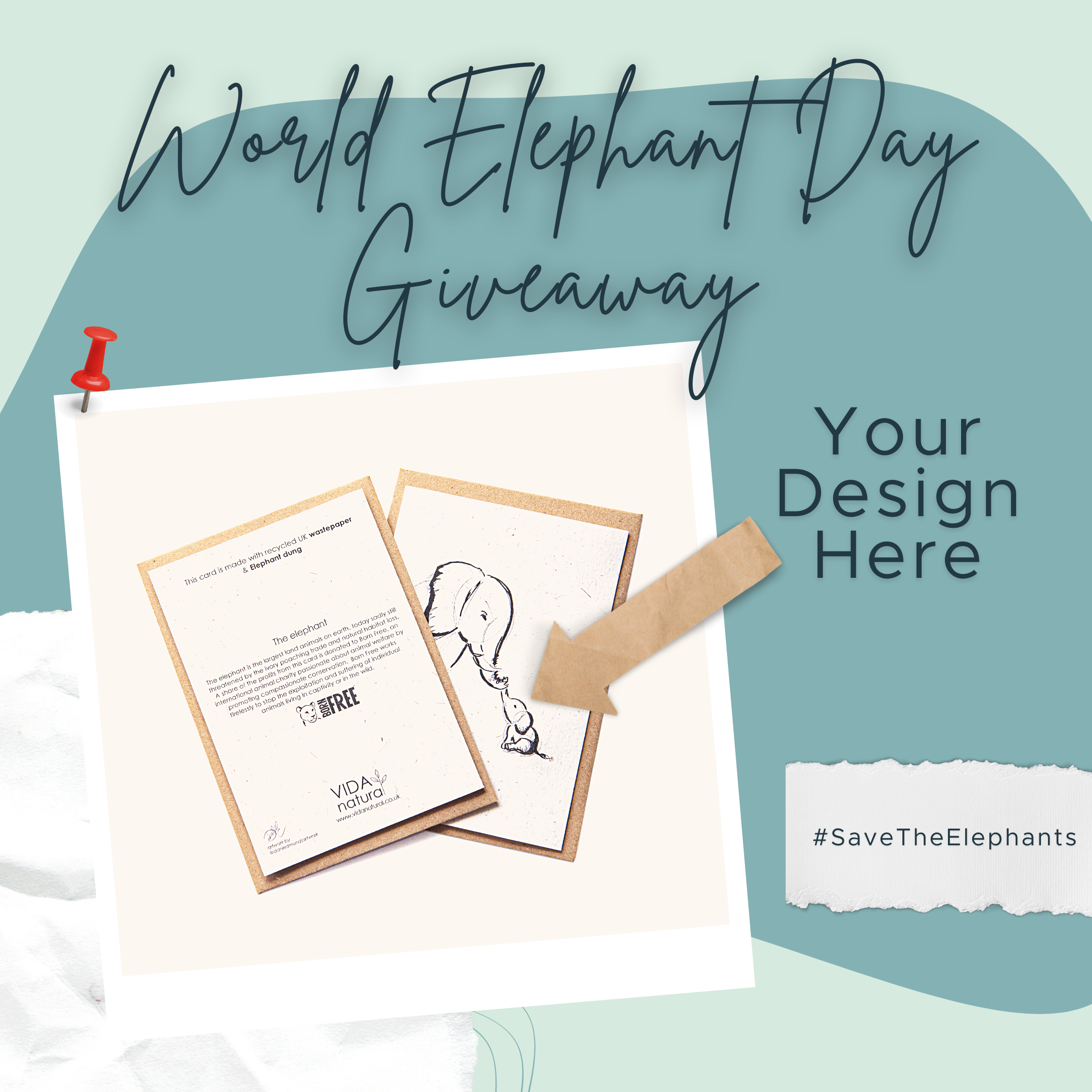 🐘 And don't forget, every single entrant will win an invite to the Born Free Online Lunch and Learn event where you'll get the chance to hear from our elephant expert and ask any questions.
Why we are supporting World Elephant Day – a few words from Vida Natural founder Sally Bunker
"My two daughters Jessica(10) &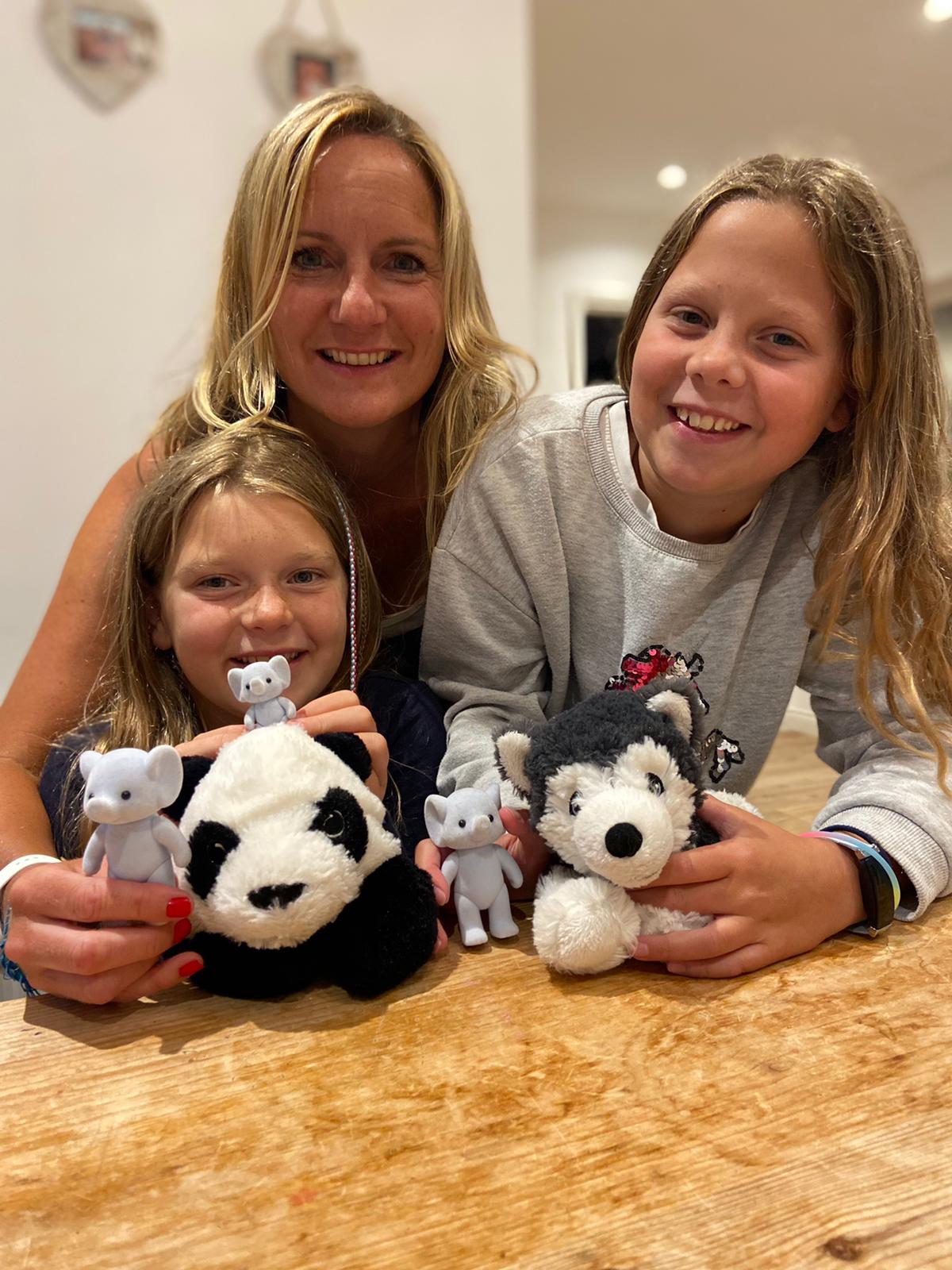 Ellie(8) are absolutely OBSESSED with animals! We have more cuddly animal toys and figures than we could possibly need, but … they do get played with A LOT. I love hearing the little imaginary scenarios that the girls make up when they're playing. From a very young age, the girls have been very aware of animal cruelty and particularly confused with why someone would possibly cut off elephants tusks or worst still, kill them. Ellie loves all animals in particular dogs, but Jess's favourite has always been elephants. I asked her why and she simply replied with … "because they are beautiful of course Mummy!"
We wanted to find a special way to celebrate World Elephant Day this year, what better than run a fun competition with some incredible prizes. Earlier this year we collaborated with Born Free and donate part of our sales to their amazing work. We hope that this competition will not only help to celebrate these magnificent creatures but also spread the word of the amazing work that Born Free are doing to help save our elephants and minimise the risk of poaching. The girls have both adopted an Elephant through the Born Free program. Their elephants are part of a large herd that live in Kenya's Amboseli Park. This elephant family is monitored by the Amboseli Elephant Research Project and the girls are delighted that their adoption helps to protect them.
For me personally, I have been fortunate enough to see elephants in the wild. However, when you have small children it is natural that they would like to go to the zoo. After seeing them free in the wild in Africa it was devastating to see them in small enclosures with little area to roam. We only went once and it's not an experience I wish to repeat! The girls were fully aware that the habitat the animals were kept indefinitely did not replicate where they should be in the wild. I appreciate that for some people a zoo will be the only possible way to ever see such magnificent creatures up close. I am sure UK zoos are treating the animals with respect and homing them the best they can. But it of course it will never be the same as their wild habitat which is where they should be returned.
We will continue to support all the wonderful work that Born Free are doing and can't wait to have an "elephant" themed day on 12th August 🐘